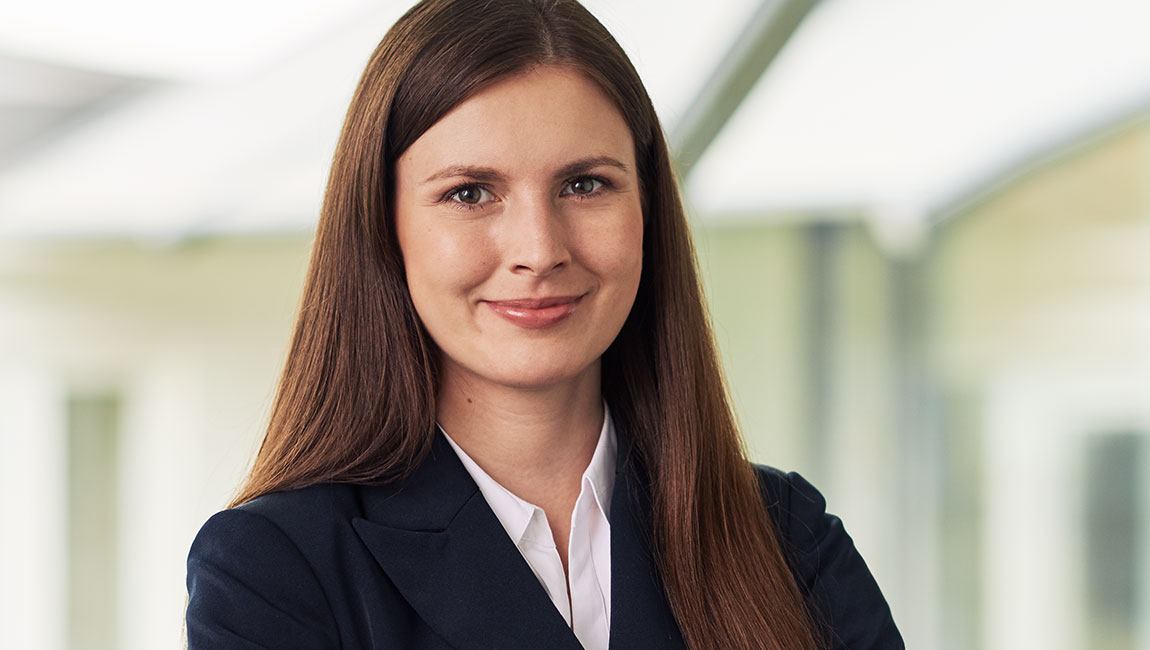 Franziska Krauß advises our clients on matters of general business law, corporate law and M&A transactions.
Franziska Krauß advises medium-sized corporations and partnerships, including their corporate bodies and shareholders, on all matters of general business law, especially on all matters of corporate law. In addition, she provides legal counsel to our clients on M&A transactions.
In her dissertation Franziska Krauß focuses on issues of Private International Law and Civil Litigation.
Career
| | |
| --- | --- |
| since 2017 | honert + partner |
| 2017 | Admission as attorney-at-law |
| 2014-2017 | Research assistant in the Departement of Civil Law, Private International Law and Comparative Law of Prof. Dr. Michael Stürner, M.Jur. (Oxford), University of Konstanz |
| 2013 | Second State Exam |
| 2011 | First State Exam |
| 2006-2011 | Study of law at the University of Bayreuth with specialised legal language training in English (UniCert IV) |
Publications
Ausländisches Recht in deutschen Zivilverfahren – Eine rechtstatsächliche Untersuchung
STÜRNER, M./KRAUSS, Nomos, Baden-Baden, 2018
Ausländisches Recht in deutschen Zivilverfahren – Wikipedia als mögliche und zulässige Erkenntnisquelle?
KRAUSS, Beitrag im Rahmen des Symposiums "Rechtsquelle Wikipedia?" FernUni Hagen (forthcoming)
Die Anrechnung im Rahmen des Art. 12 Abs. 1 S. 2 FluggastrechteVO. Zugleich Anmerkung zu BGH, Urteil v. 30.9.2014 – X ZR 126/13
KOTZUR/KRAUSS, GPR 2015, 72
Anforderungen an die tatrichterliche Ermittlung ausländischen Rechts in Zivilverfahren. Anmerkung zu BGH, Urteil v. 14.1.2014 – II ZR 192/13
KRAUSS, GPR 2014, 175
Main areas of work
Deals / Announcements
Languages
Location