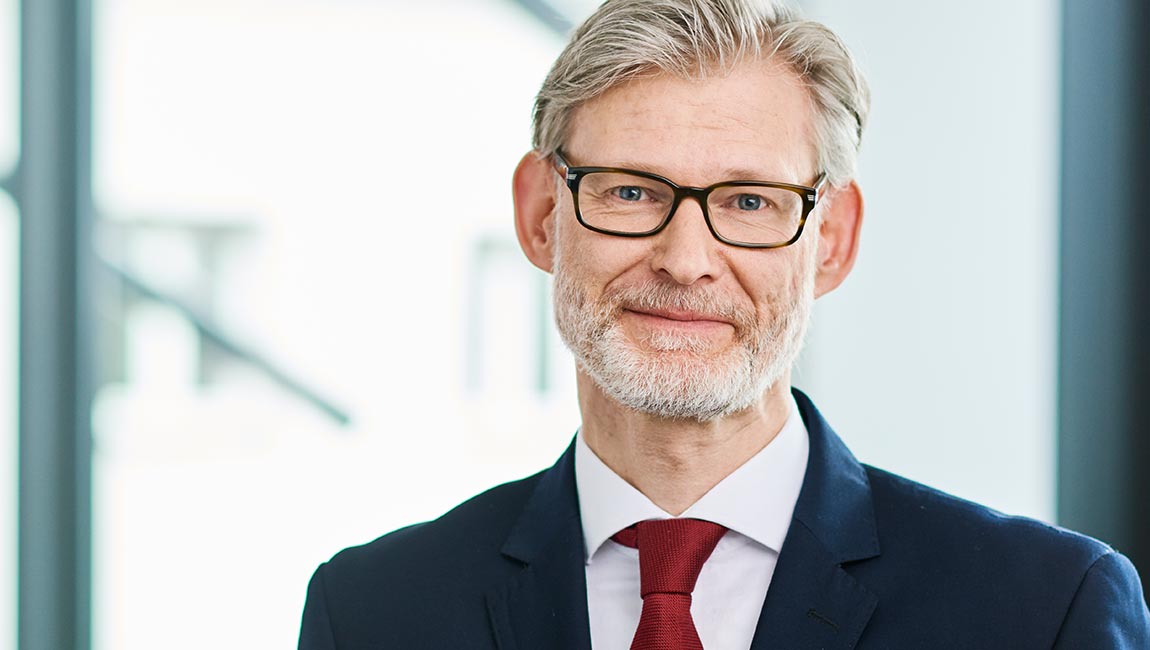 Jörg Schwichtenberg counsels clients on corporate law and M&A transactions, and represents them in court and arbitration proceedings.
Jörg Schwichtenberg advises companies on all matters of corporate law, with an emphasis on advising listed stock corporations on stock corporation law and capital market law, in particular in connection with annual shareholders' meetings and capitalization measures. He also counsels medium-sized companies, entrepreneurs, and financial investors on M&A transactions.
Another core area of his practice lies on representing clients in complex court and arbitration proceedings in the aforementioned areas.
Before joining honert Jörg Schwichtenberg worked at the law offices of Clifford Chance in Munich.
Career
| | |
| --- | --- |
| since 2000 | honert |
| 2003 | Doctor of Law (Dr. jur.), University of Bayreuth |
| 1998-2000 | Clifford Chance, Munich |
| 1998 | Admission as attorney-at-law |
| 1997 | Second State Exam |
| 1995 | First State Exam |
| 1989-1995 | Study of law at the Universities of Göttingen and Salamanca, Spain |
Publications
BB-Rechtsprechungsreport zum Aktienrecht im OLG-Bezirk München (PDF)
SCHWICHTENBERG, BB 2012, 2127 et seq.
BB-Rechtsprechungsreport zum Aktienrecht im OLG–Bezirk München im Jahr 2009 (PDF)
SCHWICHTENBERG/KRENEK, BB 2010, 1227 et seq.
Rechte an Geschäftsanteilen
SCHWICHTENBERG, Rischbieter/Gröning, Gründung und Leben der GmbH under the provisions of MoMiG, publishing house C.H. Beck, Munich 2009
Richter erleichtern Börsenrückzug
SCHWICHTENBERG, FAZ of 14.05.2008
Horizontale und Vertikale Interessenkonflikte bei Entlastungsbeschlüssen im GmbH-Recht
SCHWICHTENBERG, GmbHR 2007, 400 et seq.
Tantiemeregelungen, Zankäpfel im Vorfeld ausräumen
SCHWICHTENBERG, gmbH Geschäftsführer, March 2006, 12-13
Downgrading oder Delisting? Der Wechsel vom regulierten Markt in das Segment M:access der Börse München
SCHWICHTENBERG, AG 2005, 911 et seq.
Für Kunstfehler muss der Steuerberater geradestehen
SCHWICHTENBERG, FAZ of 17.11.2004, 23
Going Private and Freezeouts – Der Rückzug von der Börse und der Ausschluss von Minderheitsaktionären nach deutschem und US-amerikanischem Recht
SCHWICHTENBERG, publishing house Dr. Kovač, Hamburg, 2003
Going Private und Squeezeouts in Deutschland
SCHWICHTENBERG, DStR 2001, 2075 ff.